Robiola di Roccaverano

<< In the hills around Roccaverano – a small town located in Piedmont – a special cheese was born, the only one of its kind in the world. Its name is Robiola di Roccaverano PDO: it is our treasure, we produce and protect it with passion and enthusiasm!
It is a soft-ripened cheese made with 100% goat's or goat's and cow's milk, handcrafted exclusively in the area around Roccaverano. >>
Cit. Producers Association of Robiola di Roccaverano

Thus begins the story of Robiola di Roccaverano, one of the excellences of our territory.
Every morning its presence on the table enriches the Mamma Mria's breakfast
Ask us for info on visits and tasting
---
Alba White Truffle

Just a few kilometres away, the woods on the hills around Alba are filled with Alba Whitw Truffle, the King of fungus
<< The Alba White Truffle has a round shape, but it is also flat and irregular, with a pale yellow peridium or even ochre. Its inside, crossed by numerous and very ramified white veinings, shows different shades of colour: from milk to deep pink to brownish. Sizes are variable. It's being hunted from late summer, throughout the autumn, until the beginning of winter. It's a spontaneous fungus: at present, there are no cultivation techniques. >>
Cit. International Alba White Truffle Fair
This is meticulous description of its unique features
Now it is for you take the chance to taste its heady scent and divine flavor
Ask us for info on restaurant in which you can taste it (from September to December) and on the way to reach the International Alba White Truffle Fair (from October to December)
---
Wine

Piemonte has always been a land of wine
There are: 30 grape variety and more, especially Nebbiolo, Barbera, Dolcetto and Moscato Bianco; 17 DOCG (Designation of origin and guaranteed) and 51 DOC (Designation of origin)

We are lucky to be located at the intersection of three provinces of Asti, Cuneo e Alessandria, in which there are the most of DOC and DOCG.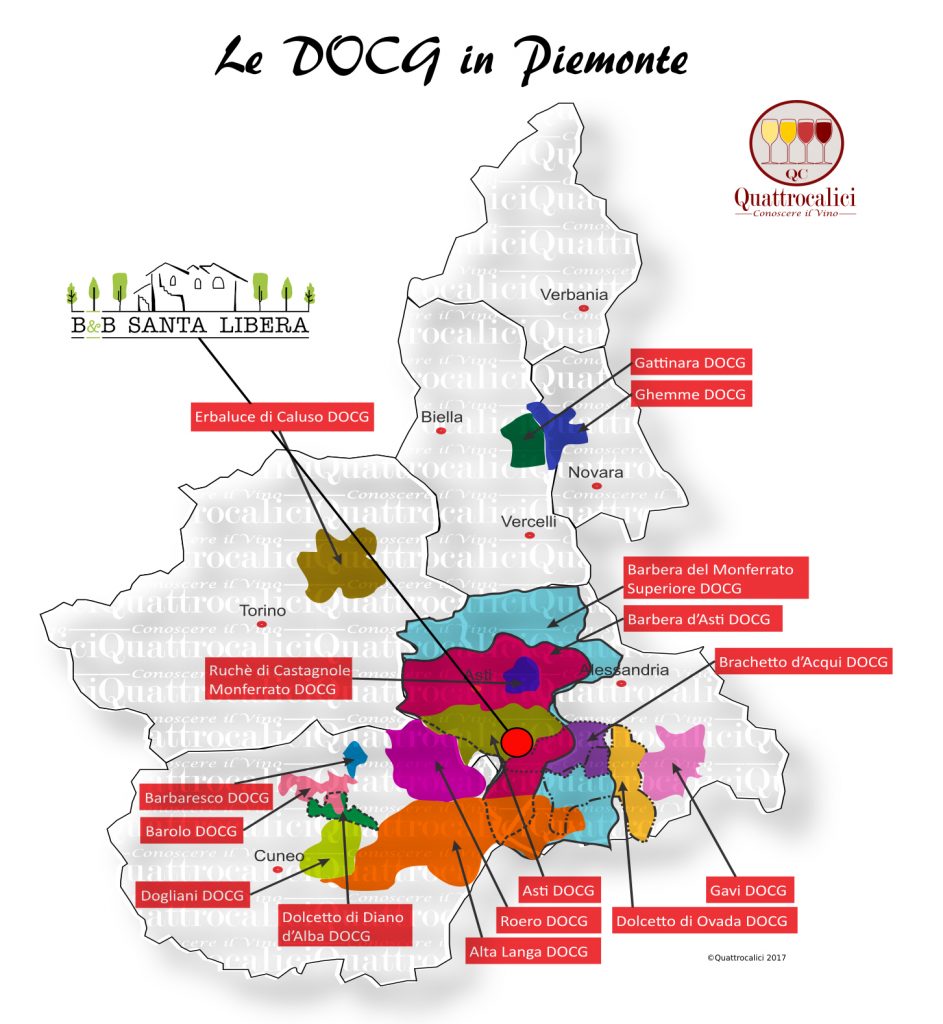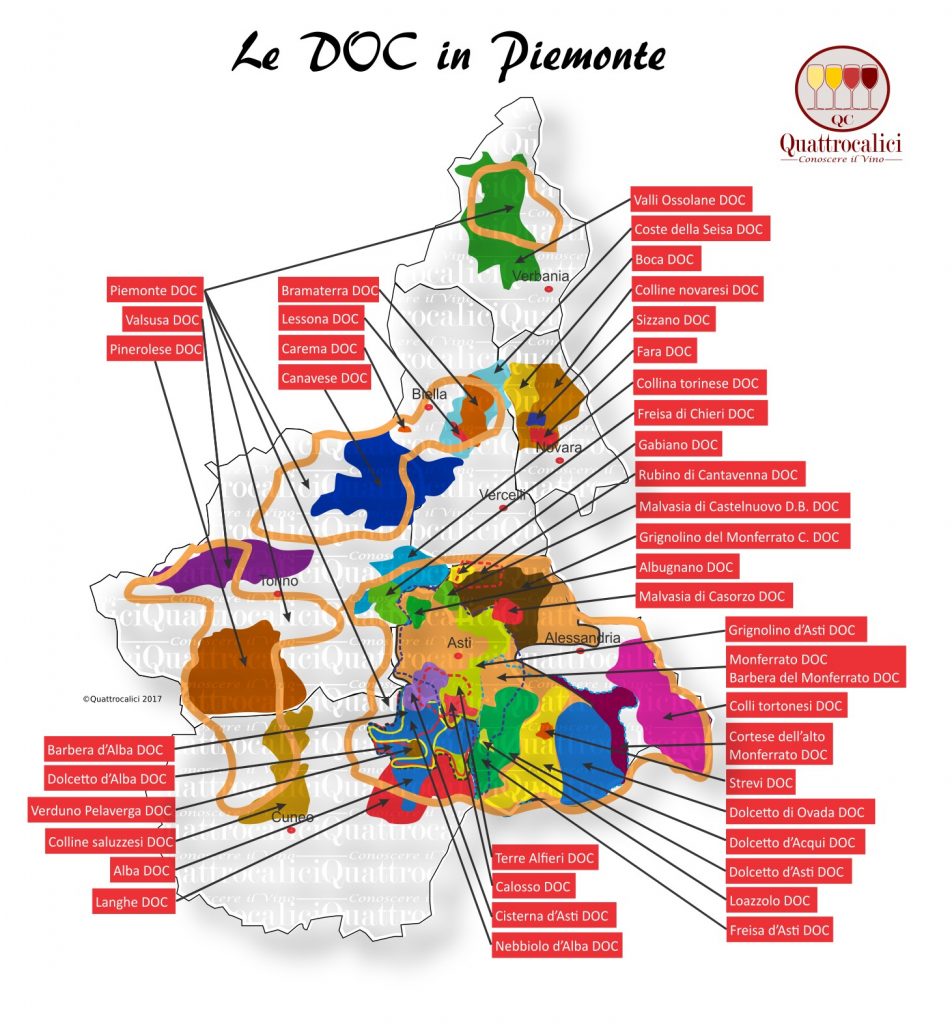 Nebbiolo, Barolo e Barbaresco
Just a few kilometres away, the hills around Alba are filled with vineyards of Nebbiolo, the great grape used to make Nebbiolo d'Alba, Barolo and Barbaresco, one of the most famous wine in the world
Barbera
Alta Langa e Moscato
Passito di Loazzolo
Brachetto d'Acqui
Work in progress…
---